Geoff Smith - Sr. Team Agent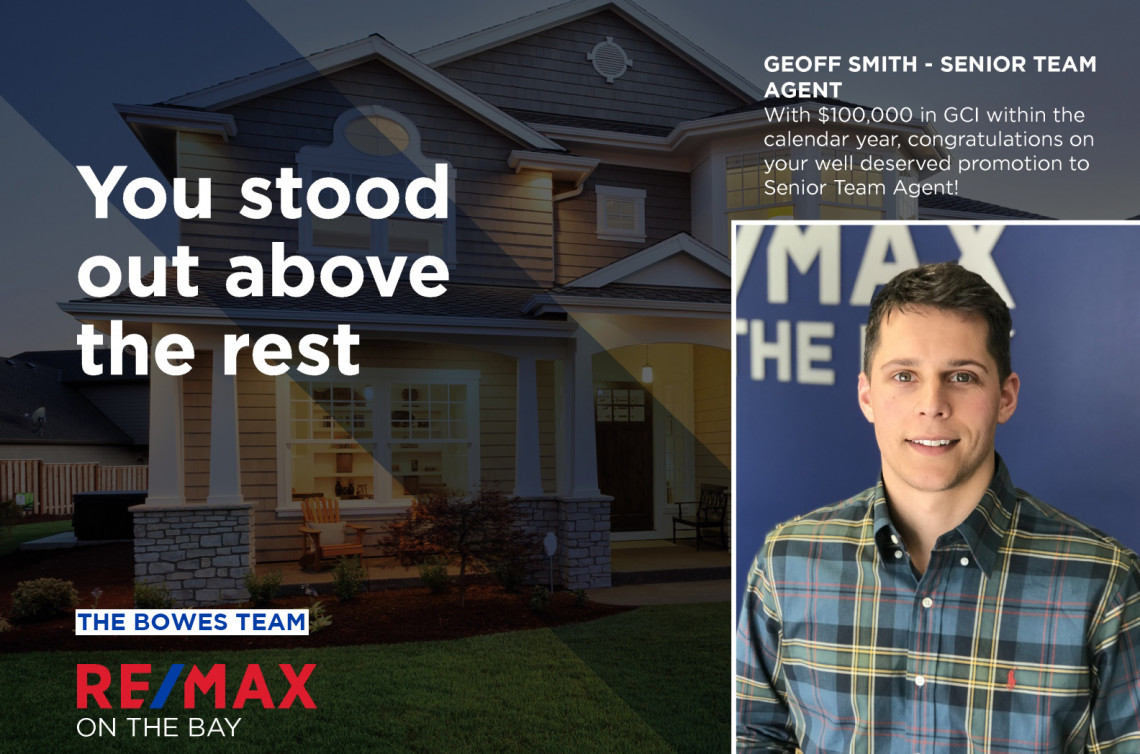 Our team is a culmination of self-starters, dedicated workers, and entrepreneurial spirits working together to support and challenge each other to achieve our highest potential. After earning $100,000 of Gross Commission Income (GCI) in 1 calendar year, Geoff Smith has been promoted to Senior Team Agent! This promotion marks a milestone in his career and we want to celebrate his success. We sat down to chat about what influenced his achievement. Here's what he shared:
Q: What motivates you?
These are all cliche, but true; I'm driven to learn as much as possible, have new experiences every day, and build relationships. Of course my family too!
Q: How has the team atmosphere impacted your work?
The agents on the team, including Bud & Sue, motivate me in many ways. There's a fun, competitive aspect to working on a team. While we work together every day, I still see other agents as competition, and seeing them produce drives me and makes it exciting.
Q: Are there other relationships that have led to your success?
I have worked with a lot of people in my life where our relationship didn't begin with real estate, but led to business together. On the other hand, I have also built relationships that began with real estate, but then turned into friendships. I guess the key is reminding people what you do for a living, without everything revolving around what you do for a living. Real estate is a major part of my life, but doesn't singularly define who I am, and I think people can see that.
Q: Was there a moment that impacted the way you conduct business?
One of my first official business meetings was with someone I have known for a long time, specifically from when I was a teenager. They put me on the spot in this meeting, and asked some tough questions, and I think that was a moment when I had to show them I was a professional and not a kid anymore. That meeting not only led to some great business together, but it challenged me in a way that I hadn't been challenged before, and gave me a new mentality about who I was and what my career was going to become.
Q: Have any clients left a lasting impression?
There have been a large handful of clients that I have helped sell their first (small) homes, and upgrade to a larger home to accommodate their growing families. These have left the most lasting impressions on me (maybe partly since I'm part of my own growing family) because I think with kids especially, setting is everything. When you get older and think back on your memories, you always remember your childhood home, and it's awesome to help connect families to this new setting that they will remember forever.